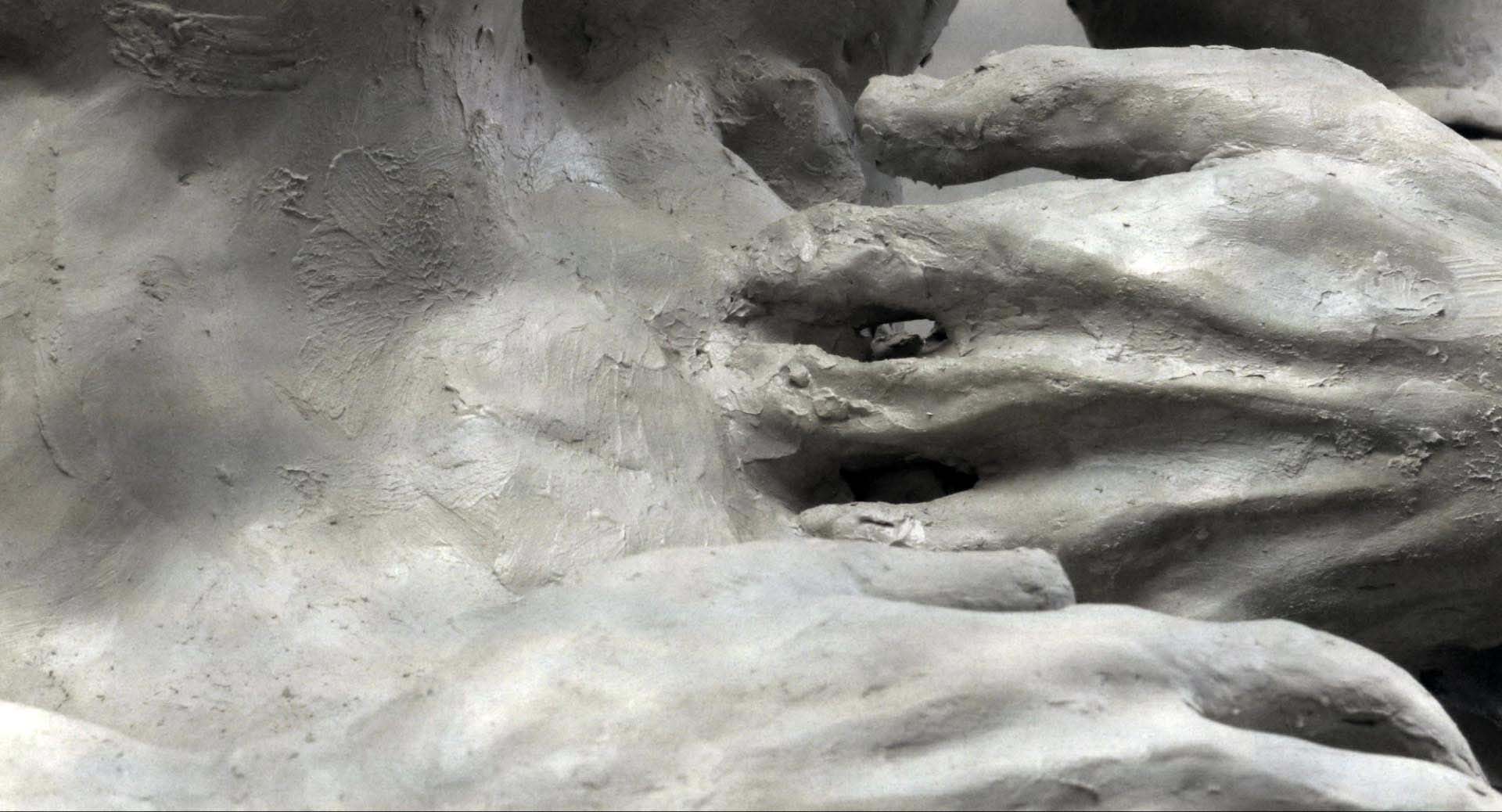 作品名称:《泥土和油墨》
导演:乔纳森·拉斯卡尔
制片:埃利·沙皮伊国家/地区:瑞士
创作时间:2013
编剧:乔纳森·拉斯卡尔
美术:乔纳森·拉斯卡尔
音乐:皮埃尔·丰克
片长:4分40秒
Title: From Earth and Ink (De Terre et D'encre)
Director: Jonathan LaskarProducer(s): Elie ChapuisCountry/Area: Switzerland
Year of production: 2013
Screenplay: Jonathan Laskar
Design: Jonathan Laskar
Music: Pierre Funck
Length: 4 mins 40 secs
作品介绍
本片描述了一个男子利用粘土制作另一个自己的故事。这个活生生的肖像体现了他在那段关系中自己身体遭遇的痛苦。
Synopsis
This is the picture of a man who creates his double with clay. This living portrait marks its own body with the pain the man endures in his relationship.
导演简历乔纳森·拉斯卡尔,1978年出生于法国马赛。现为瑞士籍。1999 年毕业于埃克斯马赛大学,主修视觉艺术。2008年于魏玛大学获建筑学学士学位。2008年至2011年于巴塞尔从事建筑工作。2013年于卢塞恩设计艺术学院获得硕士学位,主修短期动作专业。
Biography of Director
Jonathan Laskar was born in 1978 in Marseille, France. Swiss citizenship. 1999 BA in Visual Arts from University of Aix-Marseille. 2008 Architecture degree from University of Weimar. 2008-11 Works as architect in Basel. 2013 MA from HSLU (Hochschule Luzern, Design & Kunst), short motion major.