Dmitry Geller 德米特里·盖勒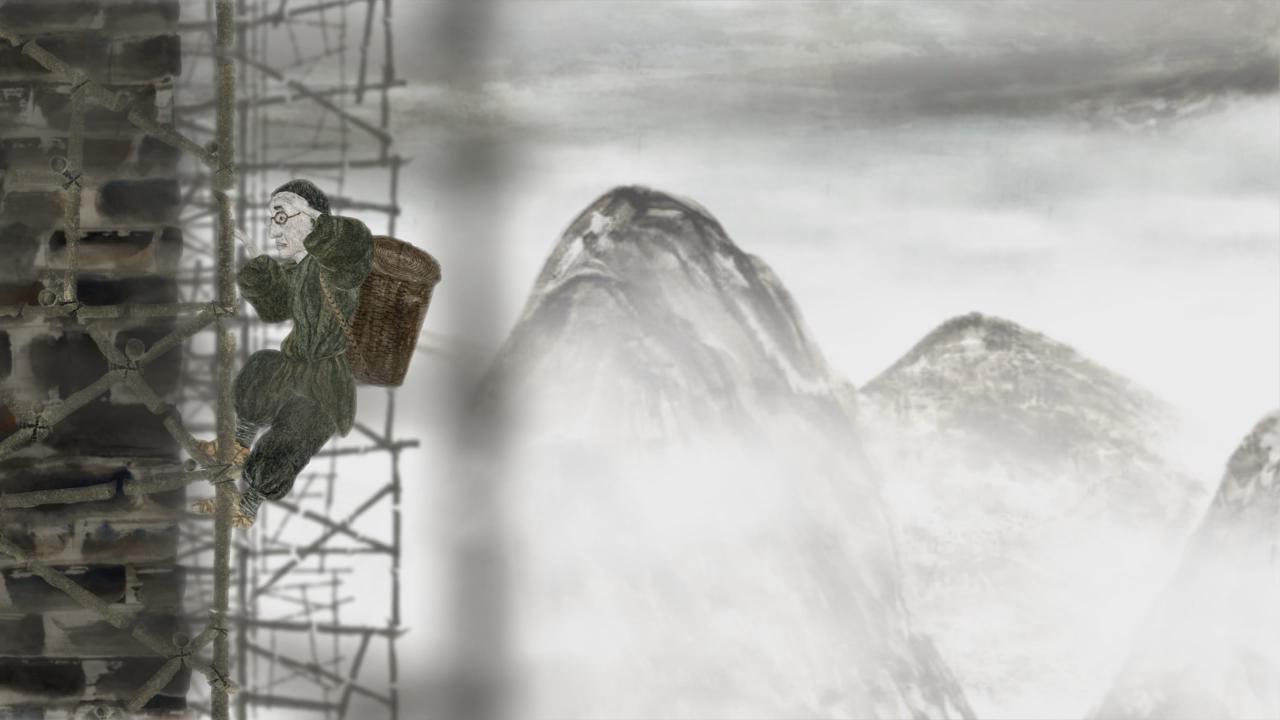 作品名称:《长城脚下的小池塘》
导演:德米特里·盖勒国家/地区:俄罗斯
创作时间:2013
编剧:弗拉基米尔·盖勒
美术:德米特里·盖勒
音乐:德米特里·盖勒
片长:6分50秒
Title: A Little Pond by the Great Wall
Director: Dmitry Geller
Country/Area: RussiaYear of Production: 2013
Screenplay: Vladimir Geller
Design: Dmitry Geller
Music: Dmitry Geller
Length: 6 mins 50 secs
作品介绍
短片叙述的中心人物是一名艺术家,但他却在建筑工地的围墙上工作。倾盆大雨之下,他从围墙上摔下来,躺在地上。突然,他睁开了一只眼睛,又睁开了另一只......他重新站了起来,开始往上爬。爬到高处,他看见在摇曳的森林上空初升的朝阳照耀着云雾中美丽而又朦胧的景象,如画一般。 多年之后,在一个幽暗的小屋中,一位头发花白的艺术家俯身于画纸前,简短、飞快的几笔,在黑色水墨线条中便呈现出了一片美丽的雾中景象。
Synopsis
The hero of this short film is an artist who works on the walls of the building site. But all of a sudden, it begins raining cats and dogs. The artist falls down from the high fence, lying on the ground. However, he suddenly opens one of his eyes, and then the other one...He stands up again, and begins to climb up. When he stands on top of the fence, he sees the rising sun shining above the swaying trees. What a beautiful and hazy scene! It is picturesque. Many years later, in a dark small house, a grizzled artist bends over in front of the paper, with several quick strokes, a beautiful and hazy scene is reproduced in those black ink lines.

导演简历
德米特里·盖勒,动画影片导演,自由画家。参加多个展会(斯维尔德洛夫斯克、圣彼得堡、莫斯科、哥本哈根、华盛顿)。
Biography of Director
Dmitry Geller, director animation films, free painter. He participated in many exhibitions (Sverdlovsk, St. Petersburg, Moscow, Copenhagen, Washington).