张明哲 Zhang Mingzhe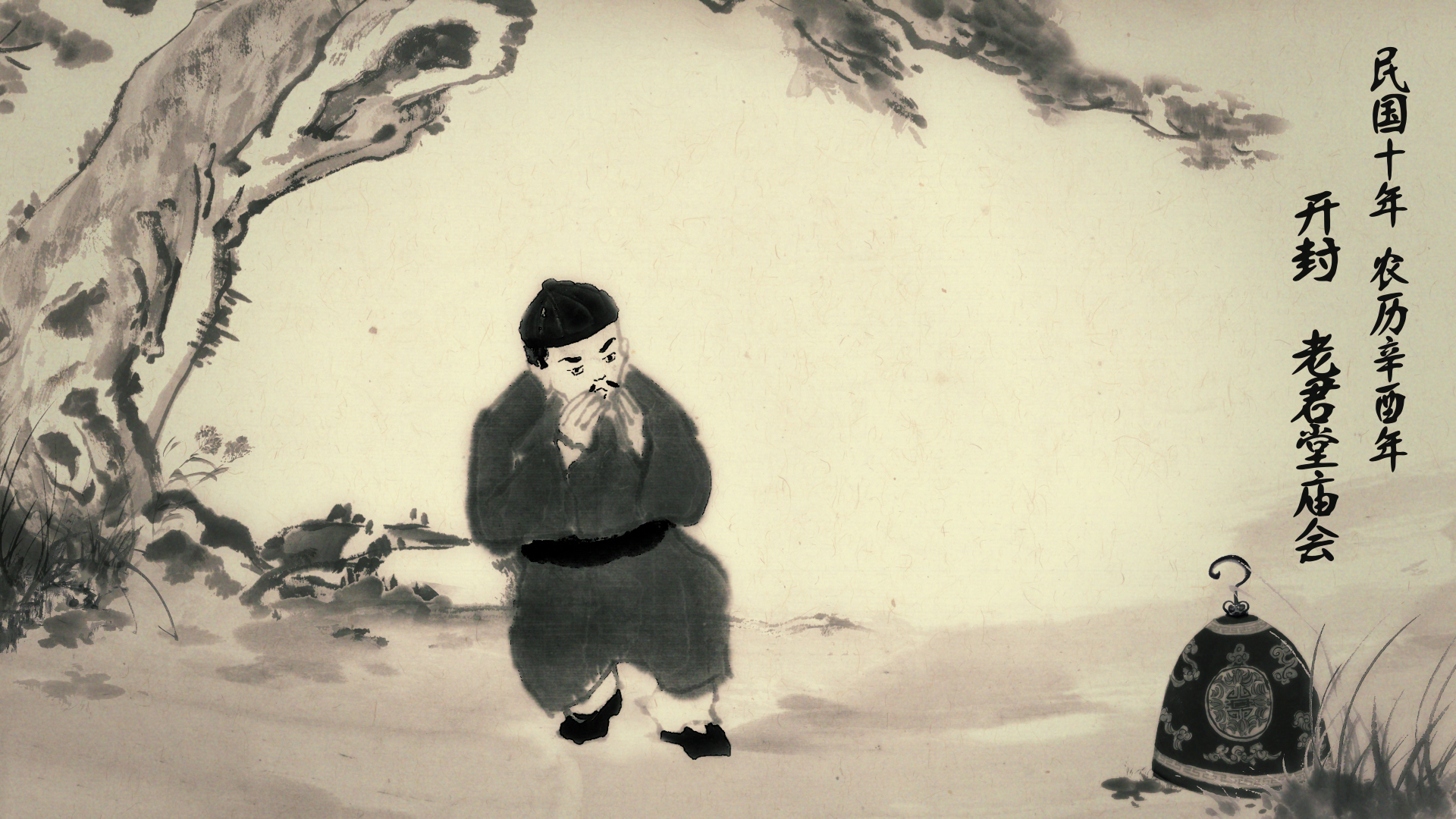 作品名称:《斗鸡》
导演:张明哲国家/地区:中国
创作时间:2014编剧:张明哲
美术:赵雨彬、郝瑞琳、刘春兰
音乐:吕埕平
片长:6分29秒
Title: The Game FowlDirector: Zhang Minzhe
Country/Area: ChinaYear of Production: 2014
Screenplay: Zhang Mingzhe
Design: Zhao Yubin, Hao Ruilin, Liu Chunlan
Music: Lv Chengping
Length: 6 mins 29 secs
作品介绍
故事发生在 20 世纪 20 年代的河南开封,在春节后的一场庙会上,上演着一场斗鸡赛。主角白鸡在激烈的战斗中不忍杀死对手黑鸡,最后遭到暗算。白鸡倒下,黑鸡赢了。本片采用的是逐帧手绘,强烈的国画笔触感,墨色浓厚,构图的疏密留白与题材契合,笔墨的触动与斗鸡的动态,表达对象与写意传神相结合的热闹气氛。片子以鸡的视角讲述了一场庙会上热 闹激烈的斗鸡比赛,强烈的形式感推动着剧情和情感向前发展,通过斗鸡的场面和事件唤起人们要重新审视人与人的关系和状态的思考。
Synopsis
The story takes place in 1950s in Kaifeng, Henan Province. In the temple fair after the Spring Festival, there is a cockfight show. The hero White Chicken doesn't have the heart to kill his opponent Black Chicken in the fierce battle, and unfortunately he falls a prey to a plot in the end. The white falls while the black wins. The film adopts a frame-by-frame hand painted mode with a strong touch of traditional Chinese painting. The ink is heavy, and the space in the construction corresponds terrifically to the theme. The strokes of the ink, together with the motion of the fowls, represent a warm atmosphere through the freehand brushwork. From the perspective of chickens, the film describes a heated cockfight in the temple fair. The strong sense of form pushes the development of the plot and the emotion. Through the scenes of cockfight, the film aims to arouse people to re-examine the relationship between human beings.
导演简历
张明哲,22岁,现为中央美术学院动画系学生。
Biography of Director
Zhang Mingzhe is 22 years old. He is a student from Animation Department of Central Academy of Fine Arts.