张晶晶 Zhang Jingjing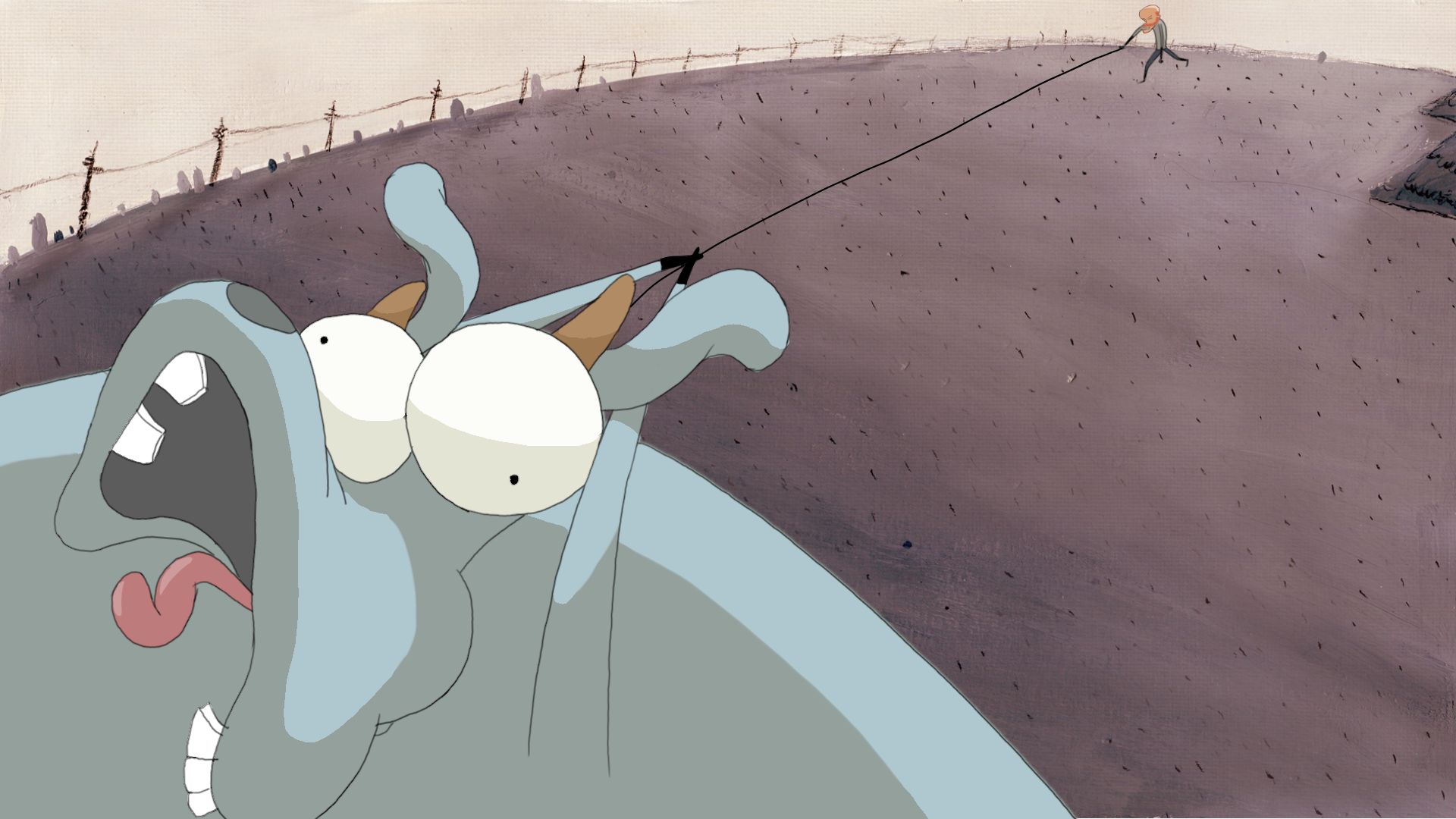 作品名称:《奶牛快跑》
导演:张晶晶
制片:张晶晶国家/地区:中国
创作时间:2014.6
编剧:张晶晶
美术:张晶晶
音乐:张晶晶
片长:4分33秒
Title: Cow RunDirector: Zhang Jingjing
Producer(s): Zhang Jingjing
Country/Area: ChinaYear of Production: 2014.6
Screenplay: Zhang Jingjing
Design: Zhang Jingjing
Music: Zhang Jingjing
Length: 4 mins 33 secs
作品介绍
本片是一部轻松、幽默的二维动画短片。讲述住在一个山顶农场的肥牛,有一天,屎壳郎不小心进入肥牛的奶头里,主人挤不出奶了,肥牛很害怕主人因为挤不出奶而没有价值而要杀了它,就计划着逃跑,并且抓到其中一只屎壳郎帮助它逃跑,逃跑过程非常搞笑,最后牛掉下山崖挤出了奶,喷出的奶使它最终成功逃跑。
Synopsis
This film is an easy and humorous 2D animation, describing the life of a fat cow that lives in a farm on top of the mountain. One day, dung beetles enter into the nipple of the cow by accident. The owner of the cow could not squeeze the milk and the fat cow is extremely frightened because she is afraid that the owner might kill her if she could not produce the milk. Therefore, she plans to flee away. She catches one dung beetle and asks the beetle to help her escape. The procedure is super hilarious and the fat cow falls down from the cliff and successfully makes the milk out of her body. The milk spit out helps her flee away ultimately.
导演简历
张晶晶,21岁,原籍浙江乐清,毕业于中国美术学院动画专业。
Biography of Director
Zhang Jingjing is 21 years old. Her origina family home is Yueqing, Zhejiang Province. She graduated from China Academy of Art.