杨博 Yang Bo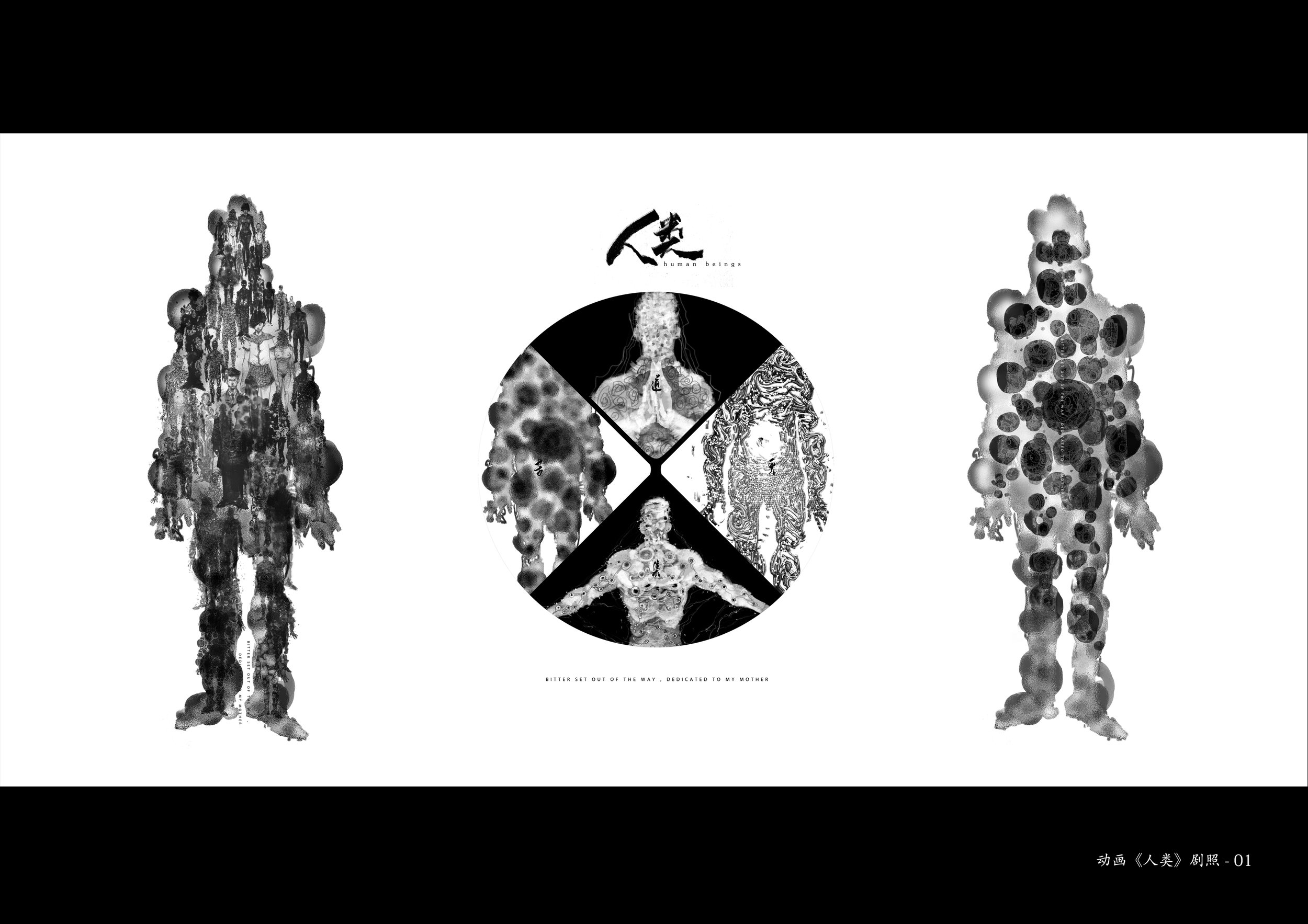 作品名称:《人类》
导演:杨博
制片:杨博国家/地区:中国
创作时间:2014
编剧:杨博
美术:杨博、黄文睿
音乐:马飞
片长:4分57秒
Title: Human BeingsDirector: Yang Bo
Producer(s): Yang Bo
Country/Area: ChinaYear of Production: 2014
Screenplay: Yang BoDesign: YangBo, Huang Wenrui
Music: Ma Fei
Length: 4 mins 57 secs
作品介绍
在无尽的宇宙中,人类生命就如一粒微小的尘埃,生而即灭,无限循环,每一个个体"生命单元"都是生生灭灭组成部分的一粒尘。我们能做到的就是领悟生命的意义,并尊重我们个体享有的这瞬间"生与灭"的权利与过程。
Synopsis
In the infinite universe, the life of human beings is like a tiny grain of dust. Life equals death, and the procedure is an eternal circle. Every single"life unit"is a grain of dust making up the life and death. What we can do is to grasp the meaning of life and respect the right and process of the short moment of being"alive and dead"as a single unit.
导演简历
杨博,32岁,1982年8月出生于陕西西安。2011年获西安美院艺术设计学方向硕士学位。2004年本科毕业留校任教至今,现任西安青年美术家协会理事,中国西安国际动画年度展策展人,西安美术学院影视动画系二维动画艺术工作室负责人。

Biography of Director
Yang Bo is 32 years old. He was born in August 1982, in Xi'an. In 2011, he graduated with M.A in art design from Xi'an Academy of Fine Arts. He began the teaching career since 2004 in the same university. Now he works as the director of Xi'an Youth Artists Association. He is also the curator of China-Xi'an International Animation Annual Exhibition. He takes charge of the 2D Animation Art Studio in Xi'an Academy of Fine Arts.