吴祥 Wu Xiang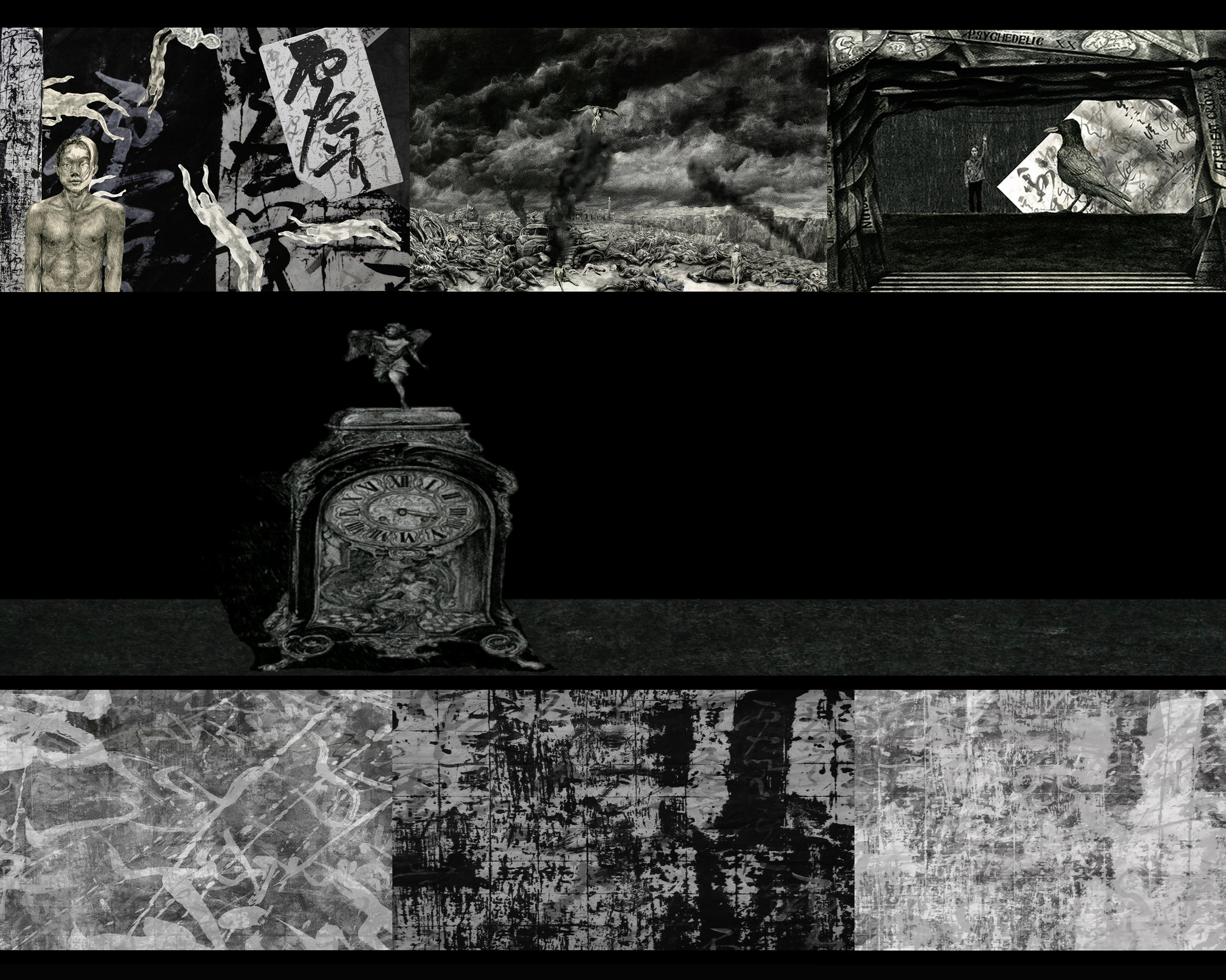 作品名称:《虚空与正在消解、融化与毁灭的时间现象》
导演:吴祥制片:吴祥、张帆国家/地区:中国
创作时间:2014
编剧:吴祥
美术:吴祥
音乐:吴祥
片长:4分13秒
Title: Vacant Space and the Dissolving, Melting and Destroying Time-Dependent PhenomenonDirector: Wu Xiang
Producer(s): Wu Xiang, Zhang Fan
Country/Area: ChinaYear of Production: 2014
Screenplay: Wu Xiang
Design: Wu Xiang
Music: Wu Xiang
Length: 4 mins 13 secs
作品介绍
录像是意识形态和时空显现的物质载体。身体的死亡,灵魂似乎并未消失,死亡只是属于人类意识幻觉。个人意识即有宇宙存在,生命、生物将是世界的中心。时间是人类意识的工具,又是一种纯粹的抽象,纯粹的观念。"地狱"隐喻着不可治愈的现代疾患、意识形态的操控和资本的掏蚀。
Synopsis
The video is the material carrier of the ideology and displayed space and time. In the death of body, the soul seems never disappear. The death only belongs to the illusion of human beings. Individual consciousness agrees the existence of the universe. The life and living creatures are the center of the world. Time is the tool of human consciousness, but it is a purely abstract concept."Hell"is the metaphor referring to the incurable modern illness, the manipulation of ideology and the erosion of capital.
导演简历
吴祥,25岁,1989年10月19日出生于中国湖南省冷水江市,2014年毕业于中国美术学院版画系。
Biography of Director
Wu Xiang is 25 years old. He was born in October 19, 1989 in Lengshuijiang, Hunan Province. He graduated from Print-making Department of China Academy of Art in 2014.