王颖琦 Wang Yingqi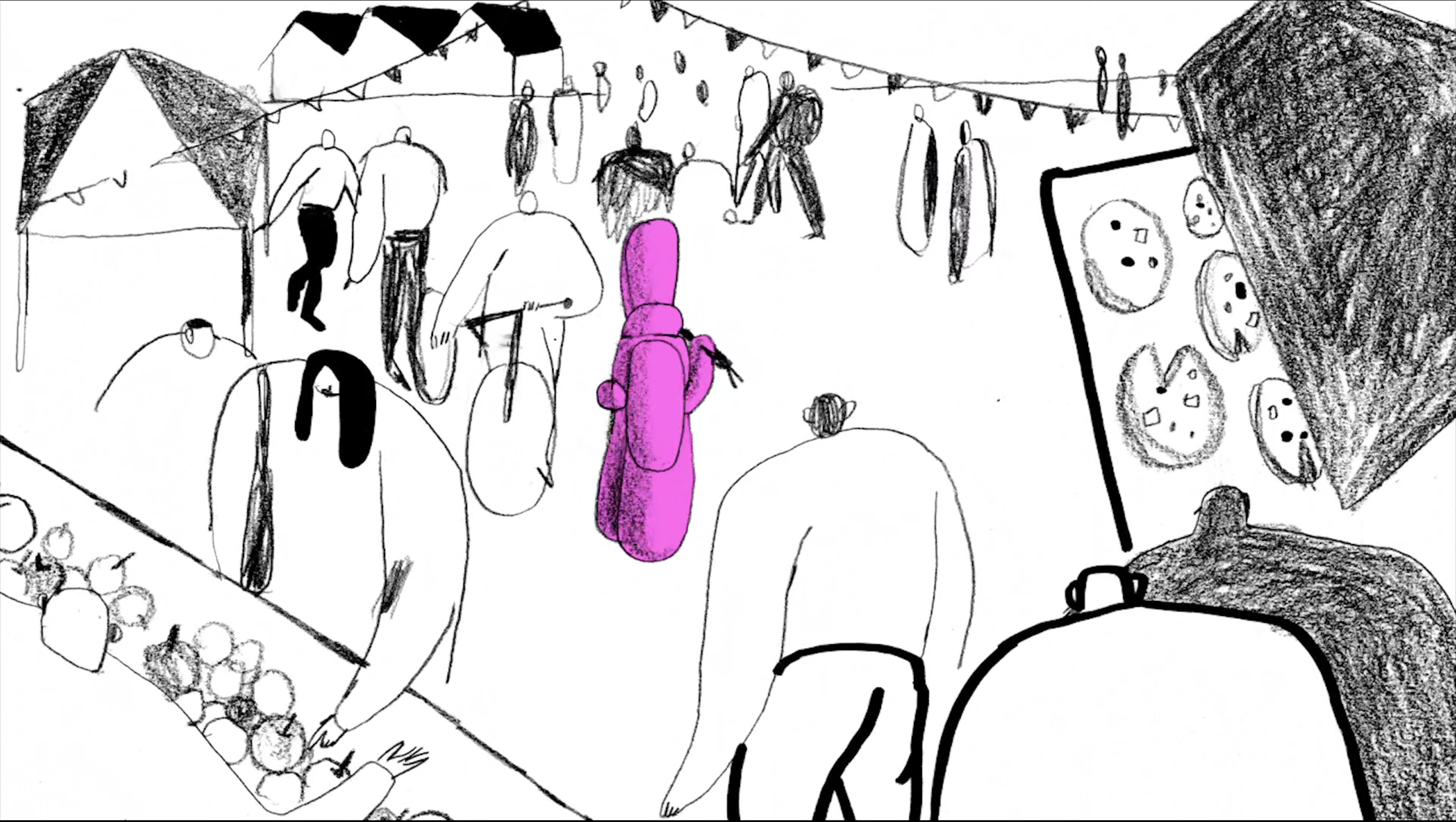 作品名称:《乌贼是半个外星人》
导演:王颖琦
制片:英国皇家艺术学院国家/地区:英国
创作时间:2014
编剧:王颖琦
美术:王颖琦
音乐:Dimitrois Ntontis
片长:7分53秒
Title: Squids Are Part Alien
Director: Wang Yingqi
Producer(s): Royal
Collgeg of Art Country/Area: UK
Year of Production: 2014
Screenplay: Wang Yingqi
Design: Wang Yingqi
Music: Dimitrois Ntontis
Length: 7 mins 53 secs
作品介绍
故事是关于恶意对于善意的报复,讲述人的本性:自私的大众,对于弱势的小众的索取与伤害。
Synopsis
The story is about the malicious retaliation reacting to the goodwill. The human nature is the selfishness, and the soliciting of advantages from the weak minority.
导演简历
王颖琦,2008—2010年,广州美术学院视觉与传达本科;2010—2012年,于英国中央圣马丁艺术学院平面设计插画方向一等毕业生毕业;2012—2014年于英国皇家艺术学院。
Biography of Director
Wang Yinqi, 2008-2010,Visual Communication, Guangzhou Academy of Fine Art, China; Graphic Design, Specialised in Illustration,Central Saint Martins- University of the Arts London. Awarded in 1st Class 2010-2012; Animation, Royal College of Art 2012-2014.