王茜濡 Wang Xiru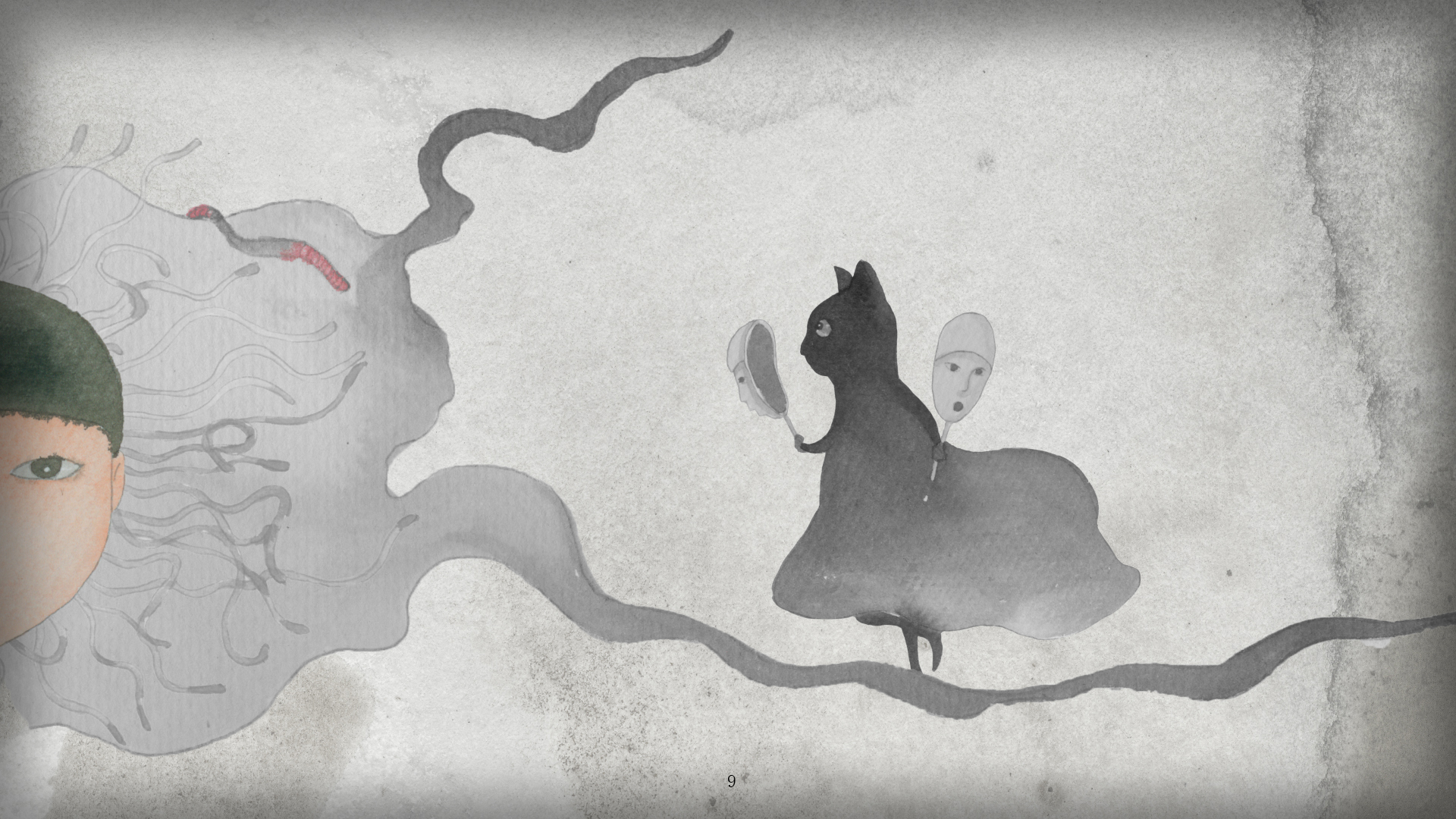 作品名称:《蜕》
导演:王茜濡
制片:王茜濡
国家/地区:中国
创作时间:2014
编剧:王茜濡
美术:王茜濡
音乐:祝子
片长:5分28秒
Title: ExuviumDirector: Wang Xiru
Producer(s): Wang Xiru
Country/Area: China
Year of Production: 2014
Screenplay: Wang Xiru
Design: Wang Xiru
Music: Zhu ZiLength: 5 mins 28 secs
作品介绍
怀着对生活、爱情的美好向往,"她"离开宁静的乡村,来到繁华都市追寻心中的梦想。然而残酷的生存压力将她裹挟,在无力抗拒的时代洪流面前,她的青春梦想遭遇到的是荒诞与无奈,并彻底地迷失了自我,陷入爱与欲、灵与肉的挣扎,梦想随之幻灭。但根植于内心深处的美好,花和猫的灵魂始终在向她招唤,让她得以摆脱一切外物的纠葛,找回了原本属于自己,但已不是"自己"的自我。
Synopsis
With the great expectation of life and love,"SHE"leaves the tranquil country and comes to the busy city to pursue her dream. But the cruel living pressure devours her. Facing the irresistible flood of time, her dreams encounter the absurdity and helplessness. She is totally lost, falling into the struggle between love and lust, soul and flesh. The dreams have never been realized. But the beauty rooted in the heart has been summoned by the soul of flowers and cats. With the help of the flowers and cats, she gets rid of the external entanglement. And finally she finds back the ego that belongs to her but never equals herself.
导演简历
王茜濡,37岁,2003年9月攻读四川美术学院影视动画学院动画艺术专业硕士学位研究生。2006年7月留校任教,现为四川美术学院影视动画学院专业教师。

Biography of Director
Wang Xiru is 37 years old. In September 2003, she studied Sichuan Fine Arts Institute majoring in Animation Art for M.A. In July 2006, she began to teach in the department of Animation from Sichuan Fine Arts Institute.