刘豪格 Liu Haoge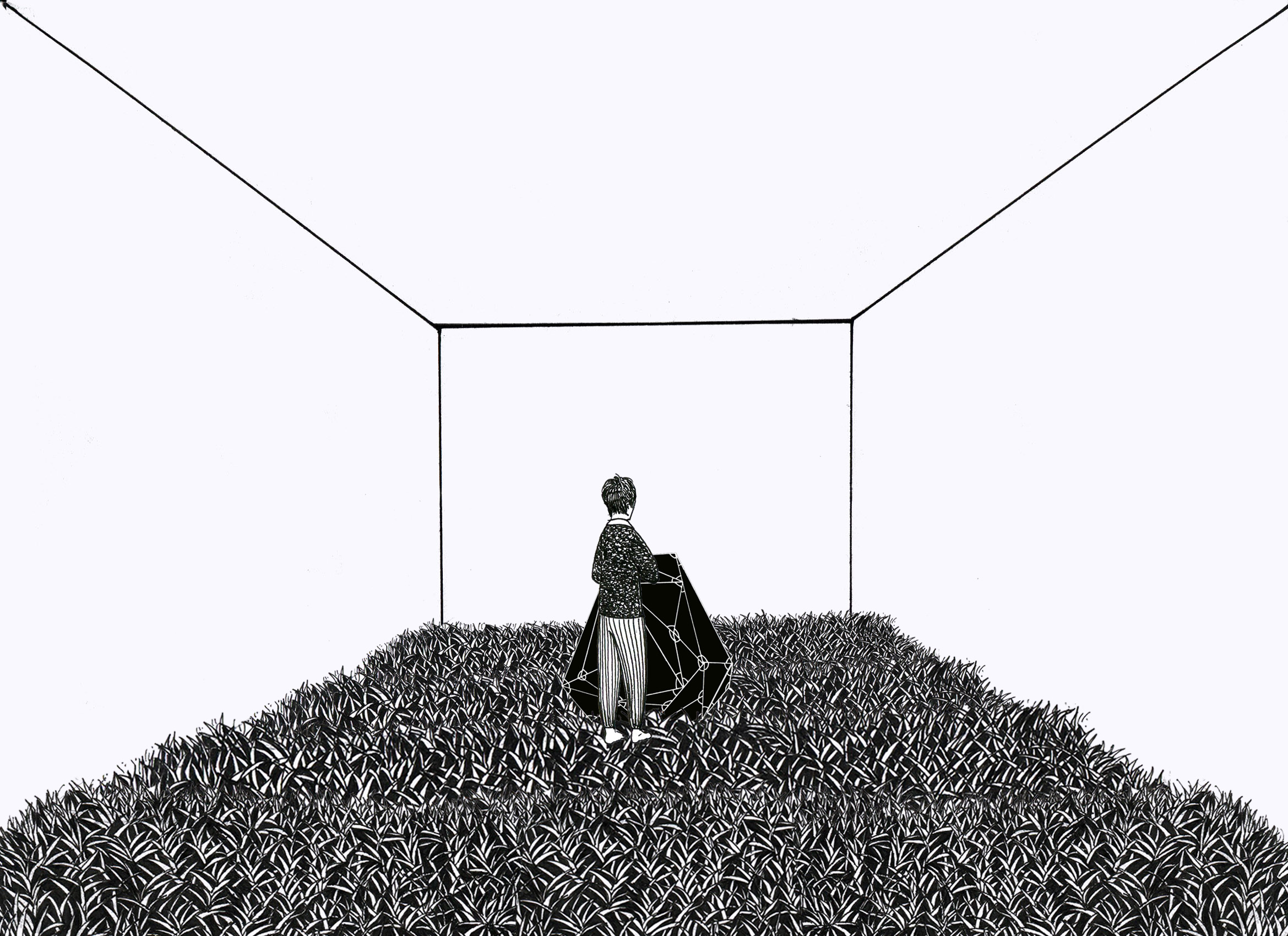 作品名称:《无花果与宇宙大爆炸》
导演:刘豪格
制片:刘豪格
国家/地区:中国
创作时间:2014
编剧:刘豪格
美术:刘豪格
音乐:刘豪格
片长:5分7秒
Title: The Fig and The Big Bang
Director: Liu HaogeProducer: Liu Haoge
Country/Area: China
Year of Production: 2014
Screenplay: Liu Haoge
Design: Liu Haoge
Music: Liu Haoge
Length: 5 mins 7secs
作品介绍
用四部分不同场景的故事用梦境中不断更换主人公的处境三个空房间是主人在不同面对如梦的事,但每个事都流露对现实的反应,电视内容,老人倒地,小小人的预言,人的升华,以及被树缠绕的无人城市虽然是梦但现实痕迹不停的流露出来,串联出一个来自封闭空间的人在世间走一路而淡然回到自己的世间。
Synopsis
The work uses four stories taking place in different dreams, constantly changing the situations of the hero. Every dream, every story is the reflection of the reality. The TV programs, the falling down of the old men in the street, the prediction of tiny person, the sublimation of human beings, as well as the city twined by trees without citizens, all these, though are dreams, the trace of the reality has been outpoured continuously, representing that a man from a confined space returns to his own world after a calm mortal life.

导演简历
刘豪格,22岁,湖南湘潭人。毕业于四川美术学院,现工作于北京和重庆。
Biography of Director
Liu Haoge is 22 years old. He was born in Xiangtan, Hunan Province. He graduated from Sichuan Fine Arts Institute. He works in Beijing and Chongqing.