李秦楠 Li Qinnan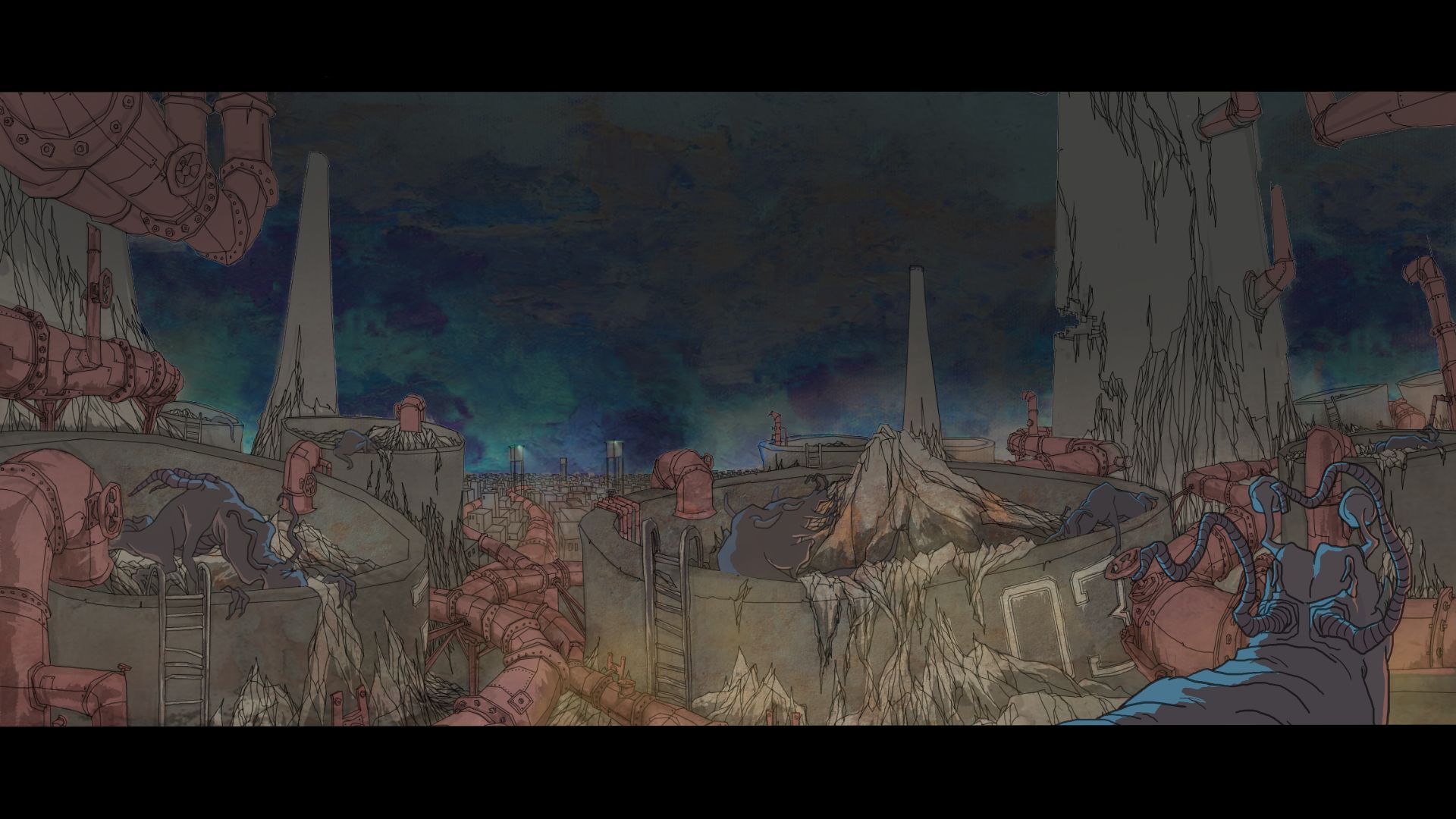 作品名称:《默示》
导演:李秦楠
联合导演:李秦楠,姚琦
制片:中国美术学院
国家/地区:中国
创作时间:2014
编剧:李秦楠
美术:李秦楠、姚琦、季望
音乐:姚琦片长:9分49秒
Title: ImpliedDirector: Li QinnanCo-Director: Li Qinnan, Yao Qi
Producer: China Academy of Art
Country/Area: ChinaYear of Production: 2014
Screenplay: Li QinnanDesign: Li Qinnan, Yao Qi, Ji Wang
Music: Yao QiLength: 9 mins 49 secs
作品介绍
故事发生在荒芜的大漠上,一座军事禁区里群居着数量庞大的外星生物(大A),他们早期是被人类抓来进行生化试验而后被圈养在禁区内,人类的承诺让他们相信终有一日能重返家园,而人类要求他们进行的消毒处理实质是分批次的屠杀,整个阴谋虽然最终揭发但也为时过晚。
Synopsis
The story takes place in the barren desert which is a military restricted zones where live a large number of aliens (A). These alien creatures were captured by human beings in the early time for the biochemical experiment, but then were kept in this area. Human beings have promised them that they would go back home one day. However, the essence of the disinfection treatment on the aliens by human is a massacre in batches. The horrible fact has finally been exposed but it is too late.
导演简历
李秦楠,1991年出生于江苏南通,中国美术学院传媒动画学院动画系2014级毕业生。曾获中国美术学院毕业创作铜奖并入围各国内知名动画论坛动漫节。
Biography of Director
Li Qinnan was born in 1991 in Nantong, Jiangsu Province. Li graduated from Animation Department, China Academy of Art in 2014. Li's work got short-listed of an animation forum in China and received bronze- prize in graduate student works of China Academy of Art.