吉林动画学院 Jilin Animation Institute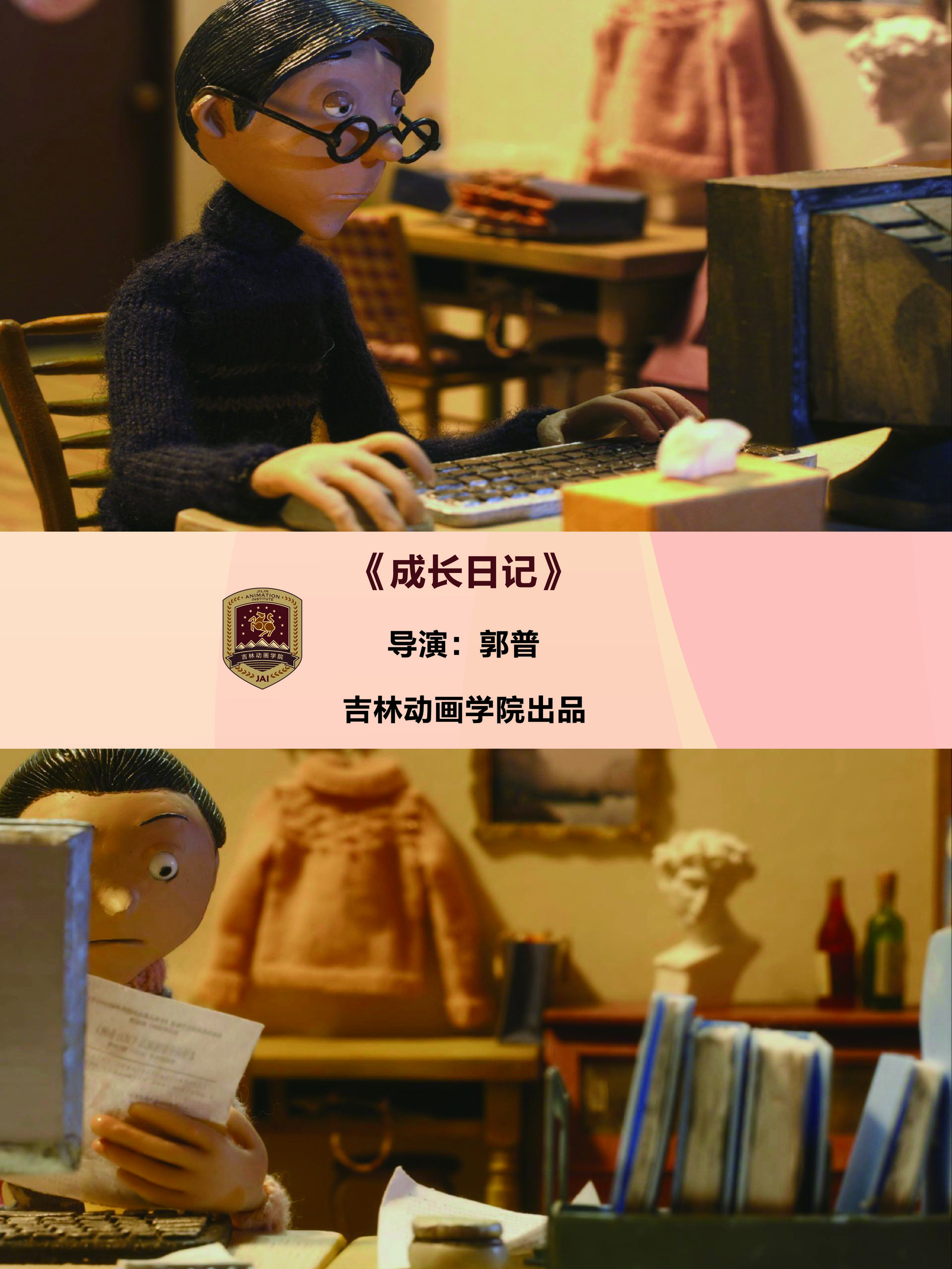 作品名称:《成长日记》
导演:吉林动画学院
制片:吉林动画学院
国家/地区:中国
创作时间:2013
编剧:郭普
美术:郭普
音乐:李柏
片长:5分47秒
Title: Grow-Up DiaryDirector: Jilin Animation Institute
Producer: Jilin Animation Institute
Country/Area: ChinaYear of Production: 2013
Screenplay: Guo PuDesign: Guo PuMusic: Li BaiLength: 5 mins 47 secs
作品介绍
本片描述一家三口的生活拮据状态和孩子的成长经历,生活中一系列的艰辛培育却适得其反,父母在现实的压力下变得很盲目,生活在焦虑与矛盾中进行,然而一家三口截然不同的性格斗争为平淡的生活平添了许多乐趣,苦中有乐,酸中有甜,提示观者,幸福就在身边不经意间。
Synopsis
This film describes the life of a three-person family that suffers a poor living condition and a baby's growth. In spite of a series of hard training, the results are rather negative. The parents become blind under the heavy burden imposed by reality. Their life goes through the anxiety and contradiction. However, the distinct personalities of the three people in this family bring about a lot of fun, mixing the bitterness and joy together. It reminds the audience that happiness is just around us.
导演简历
吉林动画学院前身为2000年6月创办的吉林艺术学院动画学院,2008年9月,经国家教育部批准成为本科层次的民办普通高校。经吉林省学位委员会批准增列为学士学位授予单位。经原国家广电总局批准为"国家动画教学研究基地"(2004 年)、"国家动画产业基地"(2005 年)。
Biography of Director
Jilin Animation Institute (JAI) grew out of the Animation Department of Jilin Art institute founded in June 2000. In September 2008, approved by the National Ministry of Education, JAI became a private college, enjoying the undergraduate level. Approved by the Academics Degrees Committee of Jilin province, JAI has been granted the right to award the bachelor's degree. Approved by the State Administration of Radio, Film and Television (SARFT), JAI then was authorized as"National Animation Teaching and Research Base"(2004), and"National Animation Industry Base"(2005).