贺希 He Xi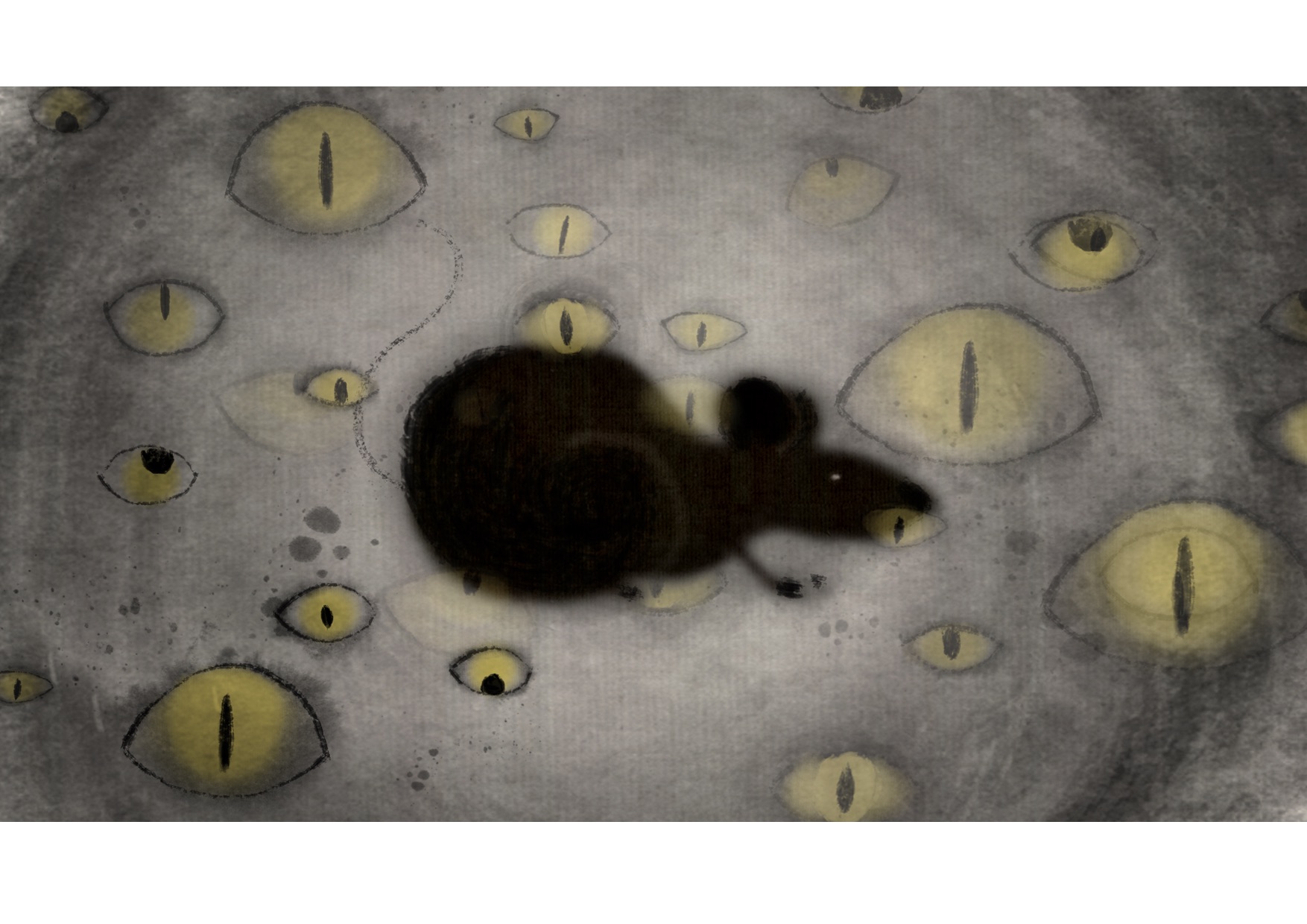 作品名称:《猫眼》
导演:贺希国家/地区:中国
创作时间:2014
编剧:贺希
美术:贺希
音乐:于岛
片长:7分10秒
Title: Cat EyeDirector: He Xi
Country/Area: China
Year of Production: 2014
Screenplay: He Xi
Design: He XiMusic: Yu DaoLength: 7 mins 10 secs
作品介绍
猫眼窥人,人皆鼠类,本片以当代水墨动画形式演绎都市人们之间疏离、异化的人际关系。
Synopsis
To observe the masses with a cat eye. People are all mice. This film represents the alienation of people living in the metropolis and their distorted relationships with the form of contemporary ink animation.
导演简历
贺希,28岁,2009年毕业于中国传媒大学动画创作理论与实践专业,获硕士学位。现任职于西安美术学院影视动画系。
Biography of Director
He Xi is 28 years old. In 2009, she graduated with B.A in the major of Animation Creation Theory and Practice from Communication University of China. Now, she works in Animation Department of Xi'an Academy of Fine Arts.