柴觅 Cai Mi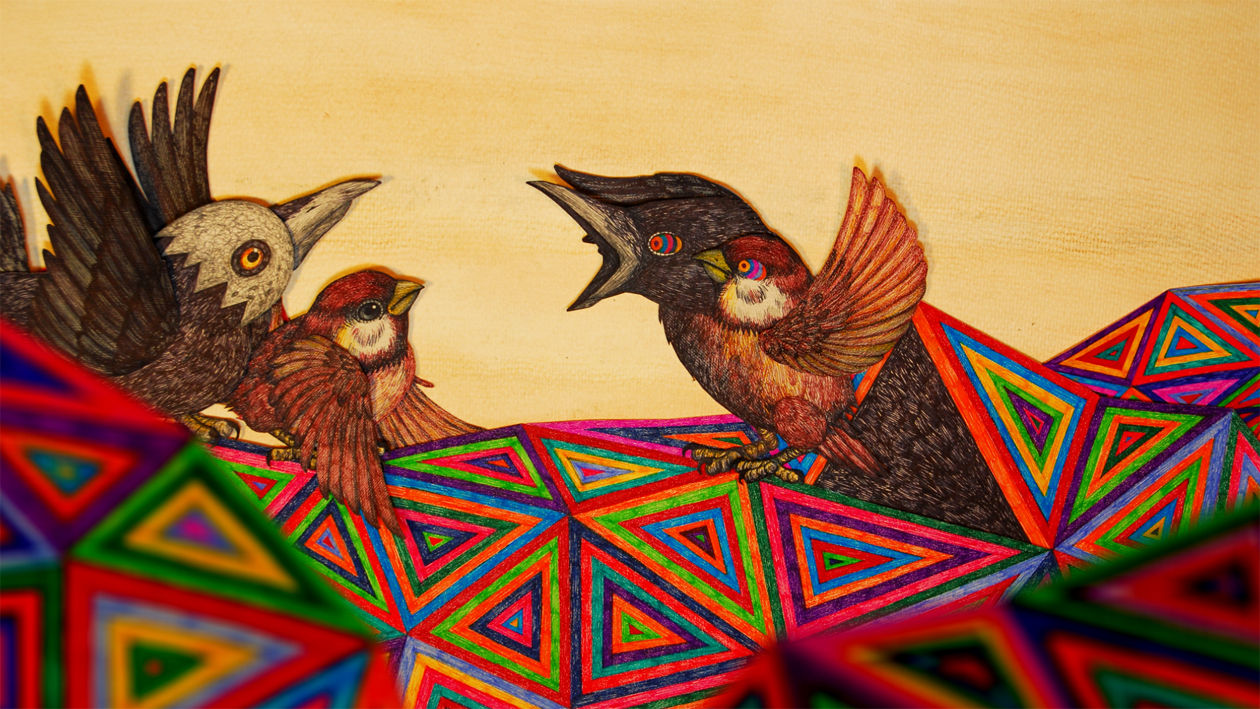 作品名称:《梦雀》
导演:柴觅
制片:柴觅国家/地区:中国
创作时间:2014
编剧:柴觅
美术:柴觅
音乐:Thruoutin,张萱
片长:10分15秒
Title: Birds Dream
Director: Cai Mi
Producer(s): Cai Mi
Country/Area: China
Year of Production: 2014
Screenplay: Cai Mi
Design: Cai Mi
Music: Thruoutin, Zhang Xuan
Length: 10 mins 15 secs
作品介绍
这是一部关于梦与鸟的动画短片,主要以定格动画的方式拍摄完成,片中鸟类模型由艺术家手工绘制完成,此片很多想法源自2012年设计并启动的现场音乐动画演出项目"麻雀与乌鸦"。
Synopsis
This short animation is about dream and birds, mainly in the form of stop-motion film. In the animation, the bird models are hand-made by the artist and this film is largely inspired by the live musical animation show Sparrows and Crows in 2012.
导演简历
柴觅,29岁,清华大学美术学院艺术与设计学院毕业,常居地北京。
Biography of Director
Cai Mi is 29 years old. She graduated form Academy of Arts and Design of Tsinghua University. She lives in Beijing.